Holiday Home Le Torricelle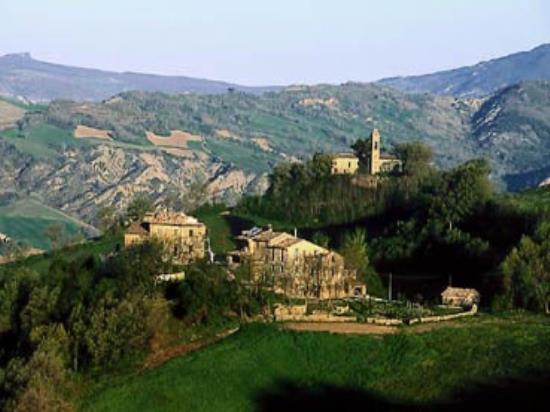 Description
Centuries ago somebody found this magic place and decided to build a house. Then his family grew and generation after generation the settlement enlarged.
Once upon a time 6 or 7 families stayed here. That is to say almost fifty persons who were living and working together.
They were cultivating the land, they used to bake the bread in the oven of stone. For to struggle the cold people from nearby after dinner met at the Torricelles.
There was a musician who sounded the concertina and they all danced till the bricks of the floor were shined.

Thirty years ago the youth feels the attraction of the city and the place became deserted. Only one old couple remains.
They lived in a very modest way, going to the valley by bicycle once in a month for buying some goods.
Seven years ago questo luogo ci ha incantato.
Services




• Restaurant

Attractions




• -

---

Activities


• Excursion
• bicycle

How to reach it




-

Prezzi

Low season

€

0

Mean season

€

0

Hig season

€

0

Look the lastminutes


No Last Minute !
Add to your wishes list


Crea una lista delle tue strutture preferite

INFO
Pictures Gallery
Click to enlarge